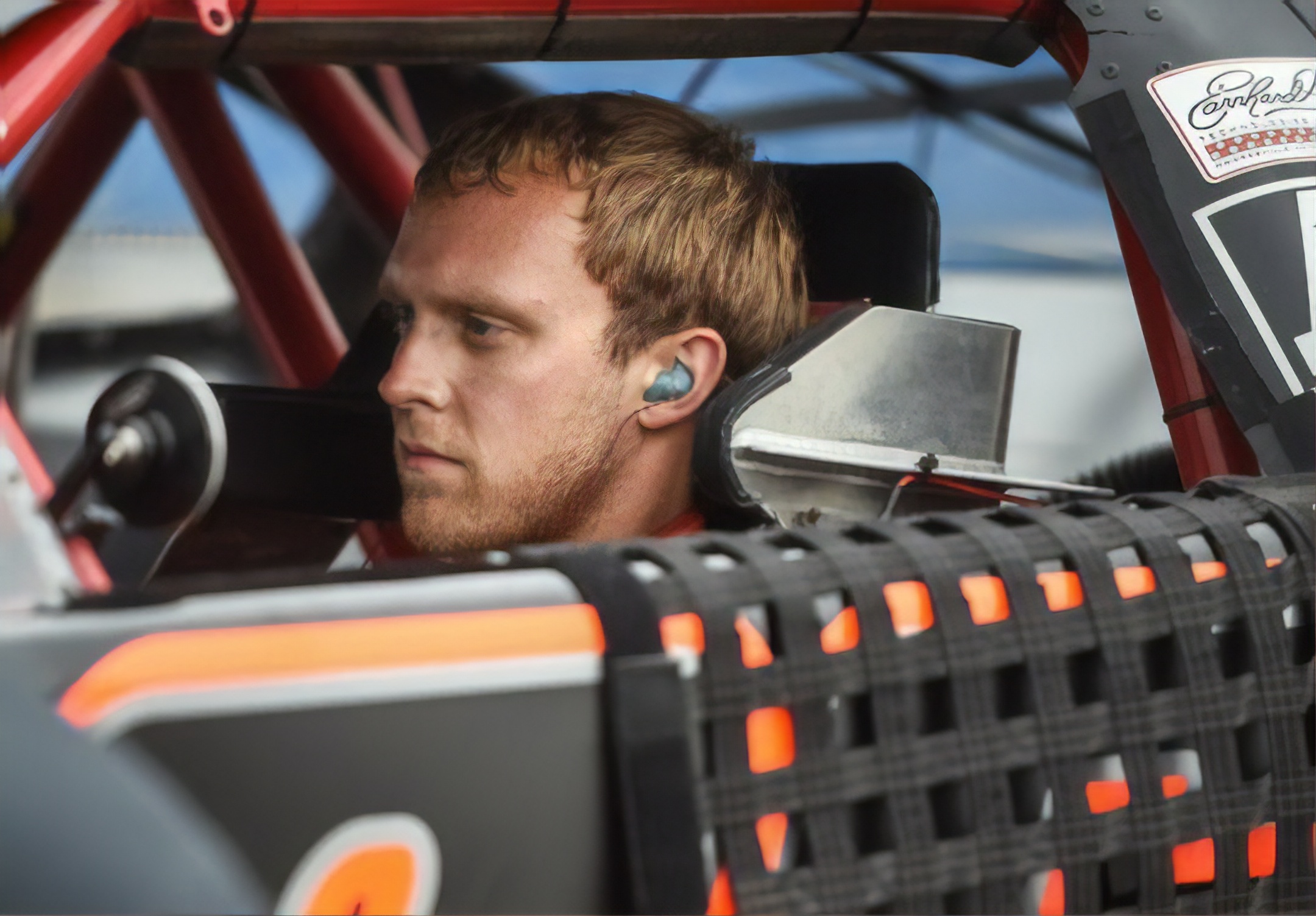 An expected contender for the Snowball Derby saw his entire weeks' worth of work derailed in one corner during the final practice session before time trials on Friday afternoon.
Braden was on a mock qualifying run during the closing stages of the session when he collided with AJ Wernette in Turns 1 and 2. A much-slower Wernette appeared to come down from the top in an unnatural motion and dealt both cars a a tremendous amount of damage.
As Braden and team huddled to repair the entire right side of the car, he still isn't sure what happened.
"I'm not sure if he had an issue and was trying to cut down to the service lane or didn't have a spotter or what, but he was quite a bit slower than us," Braden said. "I was committed to running against the wall and he kept coming, kept coming and there he was. I thought I was going to clear him but he cut further and further down and the difference in speed, I couldn't slow down.
"Now we're fixing it and I think we'll be okay. I just hope we can get it back to that point."
For his part, Wernette declined to offer an explanation when asked by reporters.
The entire right side of Braden's Platinum Motorsports No. 26 was destroyed.
"Pretty much everything needs to be replace," Braden said. "Right front suspension. Right side body. Wheels. Nothing was mangled but everything needed to be replaced.
So does Braden expect his car to drive similar as before during qualifying or is it a blank slate?
"It depends," Braden said. "I don't think there's any chassis damage. I think we can get it back to where it was before. We changed all the suspension. I really hope it feels like it did."
Braden was 10th in the final session before his car was damaged in the incident.
All hands on deck #SnowballDerby #OneMoreRace #BradenNation pic.twitter.com/S1Qd3gAmqt

— Jess Ballard (@babyyyjesss) December 6, 2019
Read more Short Track Scene: