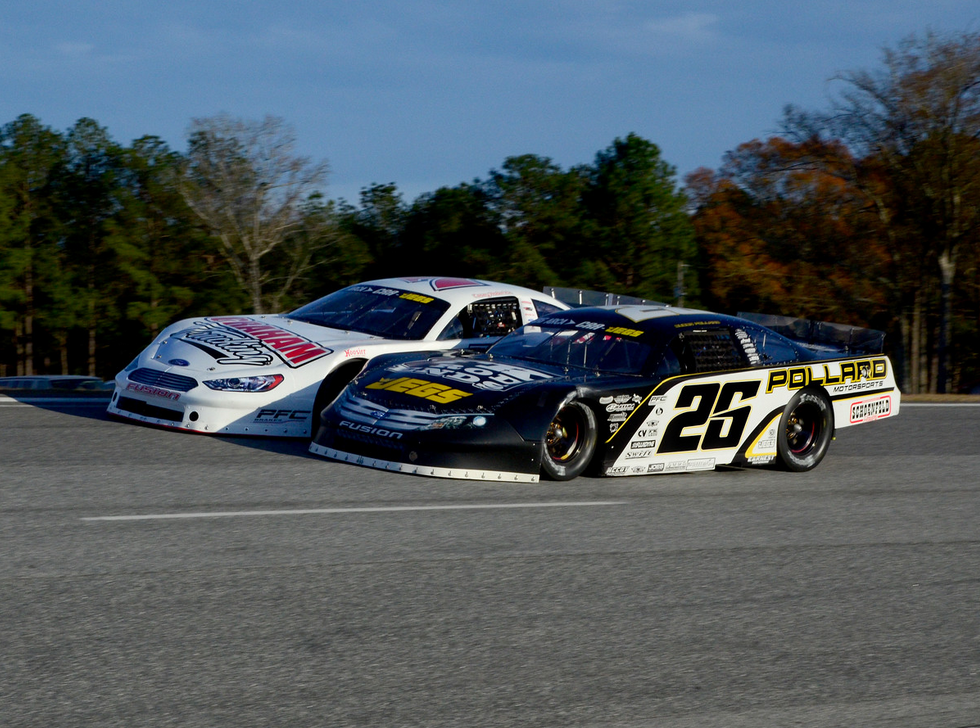 The first entry list for the $50,000-to-win Canadian Short Track Nationals at Jukasa Motor Speedway came out last week with much fanfare and enthusiasm.
Over 50 drivers filed an entry for the Pro Late Model race, which pays $38,000 in U.S. currency to win, including several NASCAR Pinty's Series drivers, a Midwestern Super Late Model superstar in Brian Campbell and two-time Daytona 500 winner Sterling Marlin.
But it didn't feature two of the names that track general manager Alex Nagy targeted when he first conceived the event during the winter:
Bubba Pollard and Casey Roderick.
Pollard, of course, is the winningest short track driver of his generation, the 2014 Southern Super Series champion and a winner of the All-American 400, Slinger Nationals and Winter Showdown. He is, for all intents and purposes, the face of straight-rail Late Model racing in the United States.
So, does he expect to be in attendance on Labor Day weekend — September 1 and 2?
"We're about 99 percent sure we're going to go," Pollard told Short Track Scene. "If you're going to do something like that, you just have to make sure you work out all the details, especially when you're having to cross a border."
Pollard is entered-into the prestigious Oxford 250 the weekend before that and plans to haul two cars north to make the two-weekend trek work. To do so, he's actually taking a few weeks off just to make sure his fleet is prepared for such an undertaking.
Pollard admits the Canadian National are exactly the kind of race he likes to support with an entry. It pays extremely well, the richest in asphalt short track racing, and the promoter has reached our personally in the hopes of getting him to attend.
"It makes you feel good because we work hard to win races, and put on shows," Pollard said. "You want to help out promoters who are trying to make sure they give fans a quality show. It's exactly what I'm about at this stage of my career and hopefully we can make it work and win."
Meanwhile, no one has won more races in a Pro Late Model than Roderick over the past three years. Roderick has won the Show Me The Money Series championship the past two seasons at Montgomery Motor Speedway. He has also won Pro Late Model track championships at Fairgrounds Speedway Nashville and 5 Flags Speedway.
However, Roderick is a little more bullish about the prospects of attending.
"It just takes so much to be able to do something that," Roderick said of traveling to Cayuga, Ontario. "There's a lot of paperwork and that's an expensive trip. Passports and visas. Yeah, it pays well, but our guys are volunteers and that's a lot of time off work to make it work.
"So, it's not a 'no' but that might be a stretch for our budget."
NASCAR Xfinity Series driver Daniel Hemric has a Pro Late Model and has also expressed interest in running the event. Donnie Wilson cited an interest, but also conceded that he doesn't currently own a crate engine. Stephen Nasse is trying to focus more on winning at tracks in the Southeast and Midwest before expanding his scope.
Read more Short Track Scene: