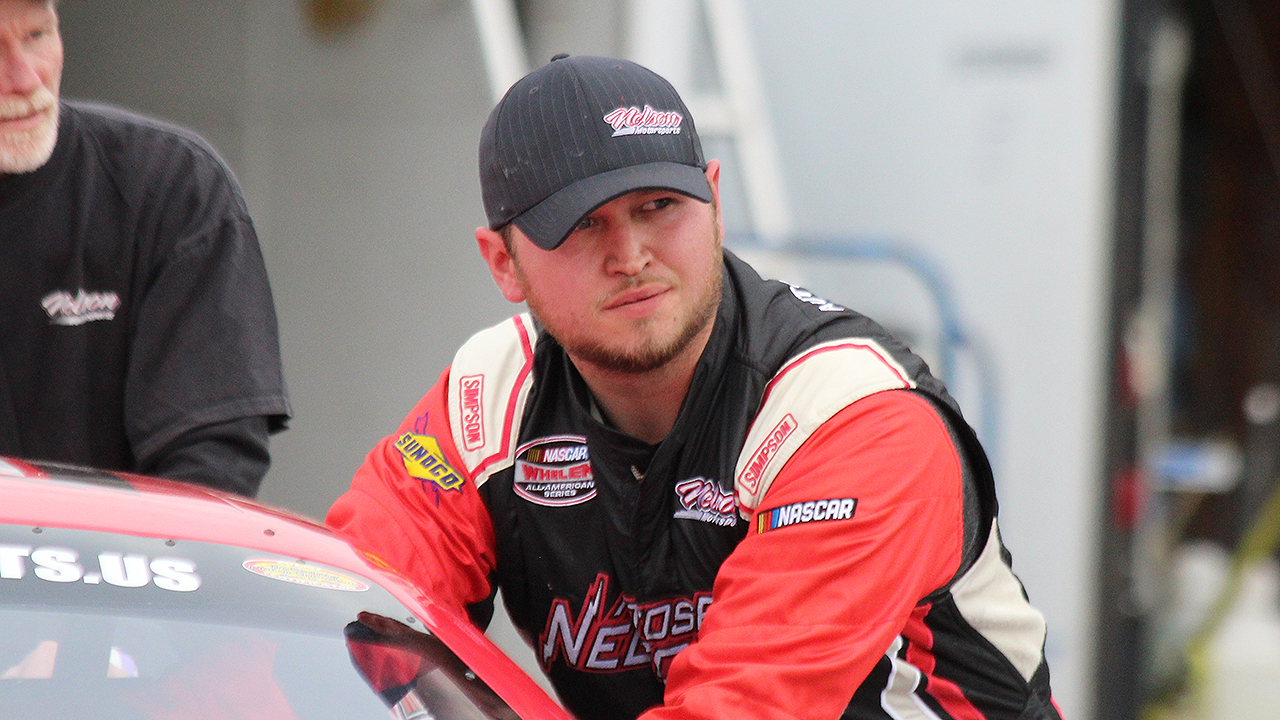 If Bobby McCarty is to win three consecutive CARS Tour championships, it will happen after essentially giving his rivals a head start on Saturday at the Southern National Motorsports Park in Lucama, North Carolina.
The 27-year-old suffered a Murphy's Law kind of day.
He posted just the 12th quickest speed in time trials, which effectively led to a decision to spend half the race at the tail-end of the field utilizing a maximum tire conservation strategy. But the lack of track position to difficult to overcome with the entire field running side-by-side at 70 percent upon McCarty decided to press forward.
On lap 112, McCarty tagged Trevor Ward from behind, sending the No. 77 around. The Nelson Motorsports No. 22 team had just told McCarty that he needed to make better progress through the field, even telling the two-time champion to move Ward if he needed to.
A lap later, that's exactly what happened, but series director Chris Ragle sent him to the rear for the action.
It was a decision McCarty did not agree with.
"I just didn't see that I did anything wrong," McCarty told Short Track Scene after finishing 10th. "The 77 (Ward) was parking in the center and he was riding down in the middle of the straightaway and I was trying to get underneath him and I got into his leg a little bit and he moved up.
"Somebody hit me from the back and then shoved me into him again. And I tried getting off of him, but I just couldn't. I couldn't pull off him. So, we got to sent to the rear and I'm coming through the field again, and we just couldn't do it. It was really hard to pass today."
RECAP AND RESULTS: Taylor Gray wins second career CARS Tour race
McCarty admitted that it was the worst time to have spun someone since he was just told to move Ward if he needed to, but he also believes that one corner didn't tell the whole story of how it came to that.
"I just think they looked at that one corner and they didn't look at the 10 times before that," McCarty said. "I mean, you know, I'm all for racing, but it's hard to pass somebody when you're getting blocked.
"I was trying to do what I could and get around him as plain as possible, but when you start blocking and you kind of tie my hands on it, you have to look at moving them a little bit. It was just the wrong spot at the wrong time kind of deal, and we got penalized for it."
McCarty said he didn't choose to ride at the back by choice — but out of necessity due to the lack of speed the No. 22 had in practice and qualifying.
They made their figurative bed as a team and just couldn't get out of it on Saturday.
"We just needed to be better, we shouldn't have been back there to begin with," McCarty said. "We kind of were dealt that hand after practice and qualifying. We tried to make the best of it and ride smart and that just wasn't going to work tonight.
"I just couldn't make up any track position, and once you're back there, you're just sttuck. You get behind guys that can't get through the corner and you're having to stop just to not run into the back of them. We just needed to be better today. So, we'll come back to work at Hickory and see what we have there."
Read more Short Track Scene: