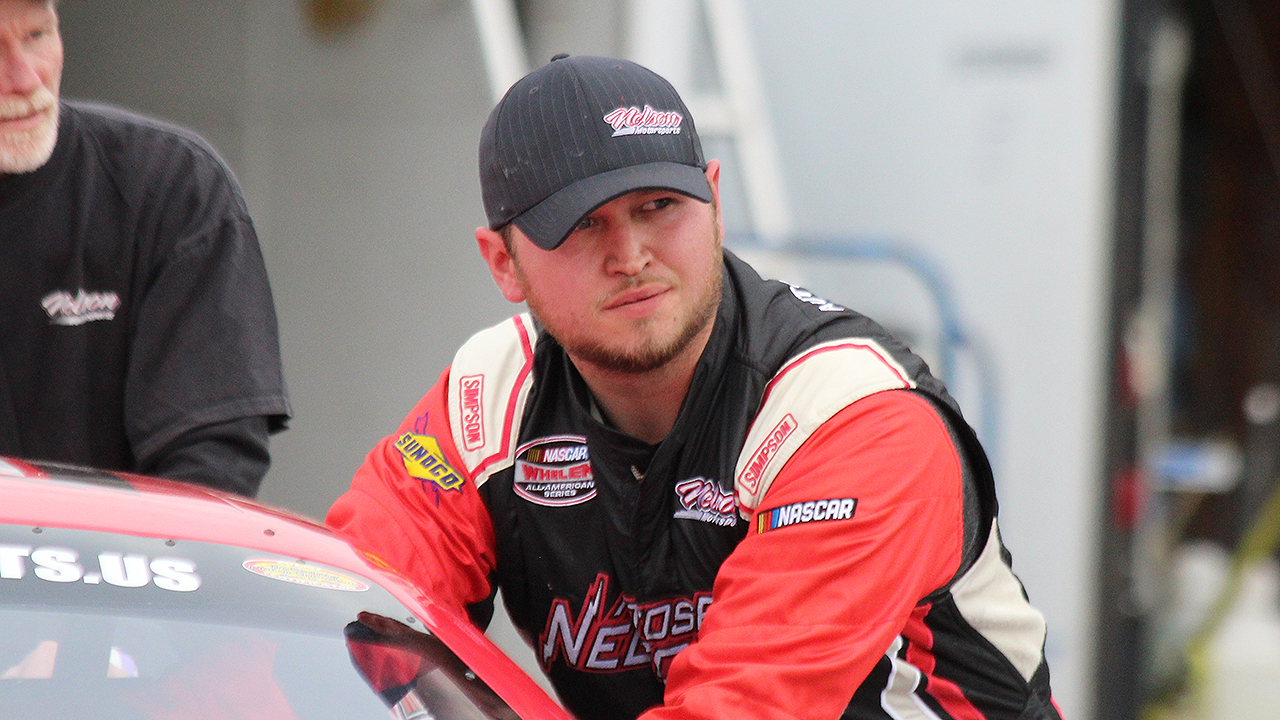 Bobby McCarty and Corey Heim will lead the field to green in the first CARS Tour race since the start of the global coronavirus pandemic.
A total of 28 Late Model Stock Cars checked in for time trials for the Race at Ace 125 with McCarty pacing the .400-mile short track at 15.506 seconds.
"We have 28 cars and I didn't want to be mid-pack," McCarty said. "Qulaifying hasn't been my strong suit. It's something I've struggled with and I've been very open about that. To come out P1 in qualfiying is cool to me.
"We spent practice working on race runs and watched everyone tape up and I don't like looking at the leader board and seeing us in 20th but we stuck to the plan. We just figured we'd rather win the race than win the pole. I'm happy with the pole but I just wanted to be away from all the stuff that could happen."
Ace Speedway can be a tricky track for a variety of reasons.
First, starts and restarts are often messy as everyone wants to get to the bottom as quickly as possible, with the shape of the first corner often complicating that process. And then there's a bump in Turn 4 that if you hit it wrong, could force a car off the bottom and off the pace until it can get back to the preferred groove.
That's what Heim will be dealing with for 125 laps on Saturday night.
"I raced here last week, and 90 percent of the passes were made in the first couple of laps," Heim said. "There's a lot going on and it's easy to get freight trained. But I'm on the front row so that helps."
McCarty doesn't expect long green flag runs, so lapped traffic may not be a significant issue.
"You get this many cars at Ace and the accordian effect will sit in," McCart said. "It's been awhile since we've raced. Everyone is antsy so I don't think we'll see a long green flag run.
"I hope we have long runs because my car really kicks in around Lap 10, but I don't think it's going to happen."
The complete starting lineup and time trial results can be found below.
Bobby McCarty – 15.506
Corey Heim – 15.530
Ryan Millington – 15.55
Sammy Smith – 15.557
Trebor Ward – 15.562
Justin Carroll – 15.583
Justin Johnson – 15.613
Jared Fryar – 15.619
Layne Riggs – 15.625
Mini Tyrrell – 15.655
Jonathan Findley – 15.664
Nolan Pope – 15.665
Johs Berry – 15.673
Taylor Gray – 15.677
Chad McCumbee – 15.682
Bubba Pollard – 15.698
Blake Stallings – 15.723
Matt Cox – 15.725
Deac McCaskill – 15.760
Jonathan Shafer – 15.777
Gage Painter – 15.780
Brandon Pierce – 15.786
Connor Mosack – 15.800
Ronald Hill – 15.807
Adam Lemke – 15.852
Tyler Matthews – 15.875
Camden Gullie – 15.902
Jessica Cann – 15.987
Read more Short Track Scene: