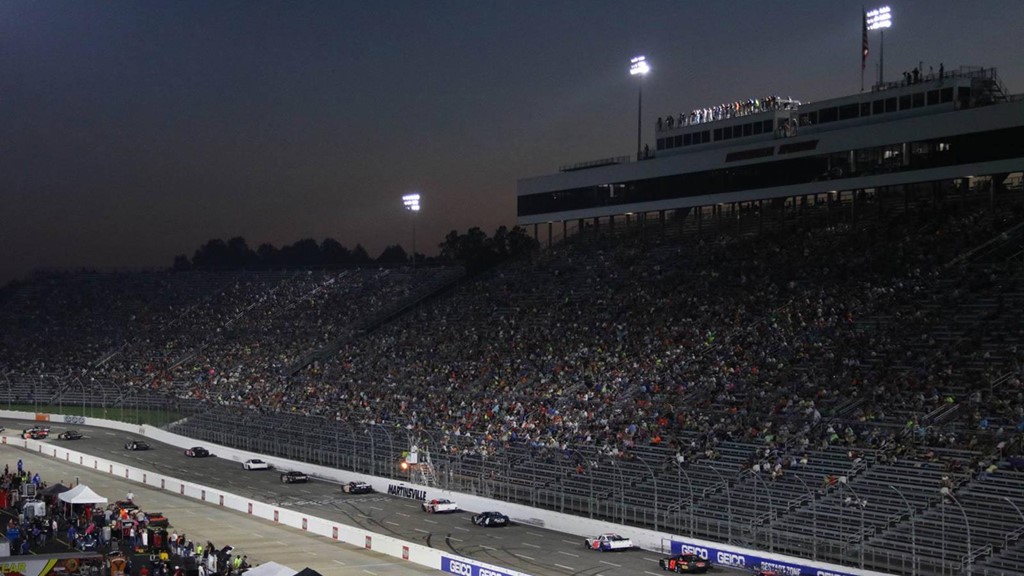 The ValleyStar Credit Union 300 at Martinsville Speedway is the latest high profile short track event to receive an online stream.
NASCAR's biggest, richest and most prestigious Late Model Stock Car feature race will be available to fans for free on FansChoice.tv for fans who cannot attend in person. In addition, the Motor Racing Network's coverage of the race, presented by Rural King, will be broadcast live on SiriusXM NASCAR radio Channel 90 nationwide starting at 7:30 p.m.
"We want to get this race in front of as many people as possible and FansChoice will allow us to do that," Speedway President Clay Campbell said. "In addition, having the race on SiriusXM radio is going to be huge. When you have a captive audience, in the car or truck, they are going to be engaged and really get to experience this race, from afar thanks to MRN's talented crew."
READ MORE: Bubba Pollard prepared for Late Model Stock debut
MRN's call of the race will also provide the audio for the FansChoice broadcast.
"Ask any late model driver what race they want to win and they will tell you, without hesitation, Martinsville," said Chris Schwartz, Motor Racing Network Vice President. "Last year, Motor Racing Network was on hand as Timothy Peters held off Lee Pulliam to win the first race under the lights at the Half Mile of Mayhem. This year we are excited to partner with FansChoice.tv and SiriusXM to add our voices to their live streaming coverage of the ValleyStar Credit Union 300."
The MRN coverage, presented by Rural King, can be streamed digitally at www.mrn.com, as well as on their app. The race will also be broadcast over the air locally on B99 (99.9 FM) and WMVA (1450 AM) along with affiliates in Lynchburg and Madison Heights and in Minneapolis-St. Paul, Minn. and Scranton-Wilkes-Barre, Penn.
The ValleyStar Credit Union 300 is NASCAR's biggest, richest and most prestigious Late Model Stock Car Race, paying $25,000 to the winner with a total purse of more than $100,000.
In addition, a $10,000 bonus for winning the Virginia Late Model Stock Car Triple Crown is on the line. Philip Morris, the 2018 NASCAR Whelen All-American Series National Champion, is tied with South Boston Speedway track champion Peyton Sellers for the lead in the Triple Crown standings, with Bobby McCarty, C.E. Falk III and Tim Phipps nipping at their heels.
Race day, September 29, will start with an autograph session at 1 p.m. followed by three 25 lap heat races and a 25 lap "last chance" heat race to set the field.
The 200 lap feature is scheduled to start at 8 p.m.