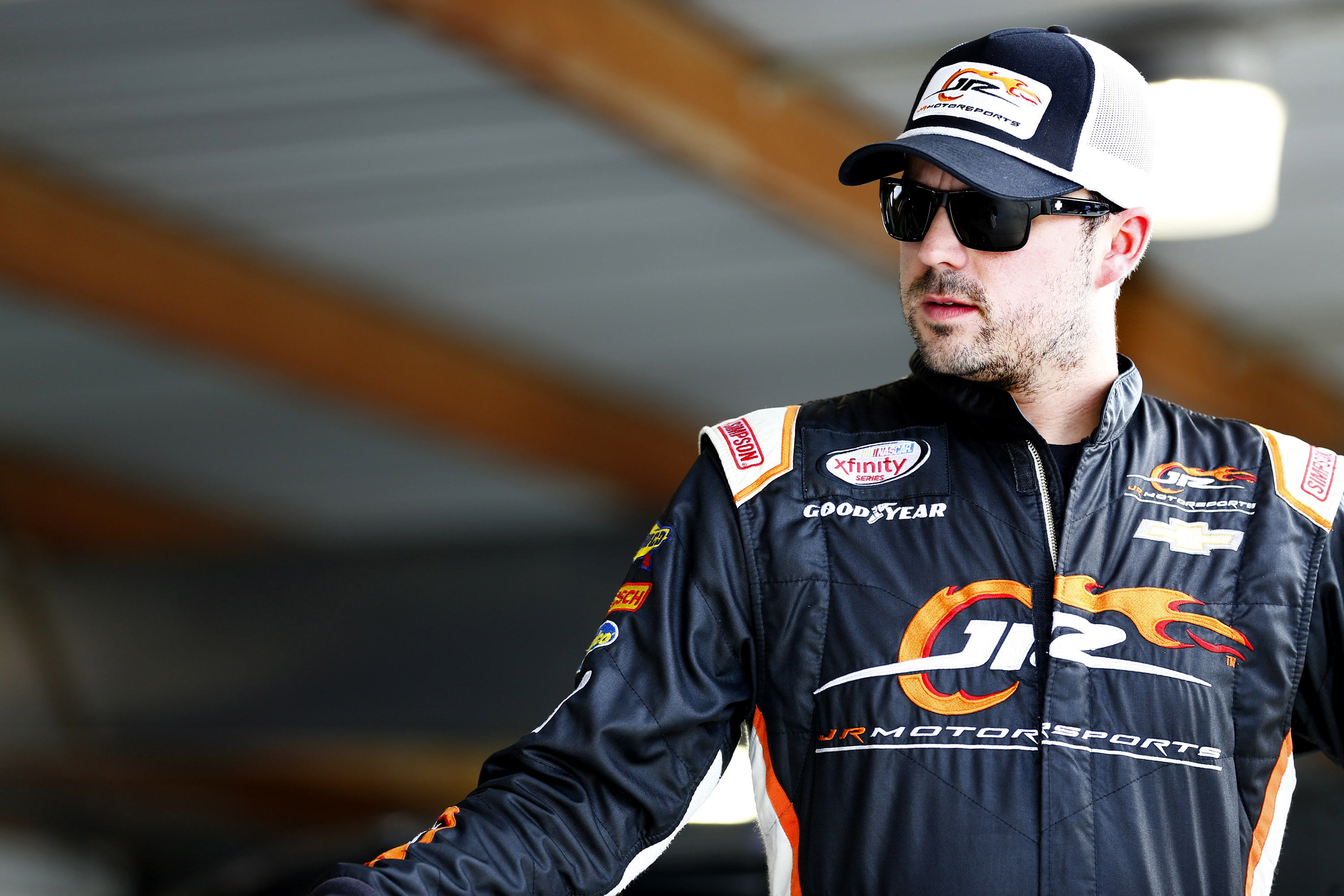 Josh Berry had one of the strongest cars in the Thunder Road Harley-Davidson 200 at South Boston Speedway before an incident in the second half of the race ended his chances at a victory.
It almost certainly cost him the chance at the Virginia Triple Crown too.
Berry began the race from the third starting position and supplanted a dominant Philip Morris by Lap 73.
After holding the race lead for the remaining 27 laps of the first half, Berry collected a $1,000 halfway leader bonus, but that is where the highlights ended for the 2017 CARS Tour Late Model Stock champion.
The leader at the halfway break is required to draw an invert for the top-10 positions in the South Boston 200. Unfortunately for his JR Motorsports No. 88 team, Berry drew a '10,' meaning that the top-10 were flipped for the second half.
When the race resumed and after a plethora of cautions, Berry was stuck around the 10th position. And due to restarting in the middle of the pack, problems began to ensue.
Berry had two incidents in the second half: one with Trey Crews and the other with Mike Looney. The incident with Looney knocked the tow out of Berry's machine. With the tow being knocked out, Berry's car became loose.
On Lap 141, Berry spun under caution in Turns 3 and 4. He attempted to continue in the race, but ultimately decided to park it because the steering was bent bad.
"We had a really good car," Berry said. "Drawing a 10 on the invert hurt us. We kind of got marred back there. When we finally got to race a little bit, we had a couple of incidents: one with the 9 and the 87 off four. It knocked the tow out a little bit. I ended up getting loose into 3 and got into mike and spun around. That kind of finished it off. The steering was bent bad enough where we decided to park it.
"I was hoping we could have raced a little bit to sort it out. We never got going. By the time we got going, I think everyone kind of turned it up and running pretty rough. It didn't work out for us tonight. We had a really good car. We ran really well. It just didn't work out."
With the second leg of the Virginia Triple Crown moving to Langley Speedway July 20, Berry believes that his JR Motorsports team will probably not participate as they shift their focus toward winning the CARS Tour championship.
He is currently one point behind defending champion Bobby McCarty.
"I would say that we probably won't go to Langley after tonight," he said. "Langley is a pretty hard race for us to do. We will probably stay focused on the CARS Tour deal and try to keep running good in it."
Read more Short Track Scene: