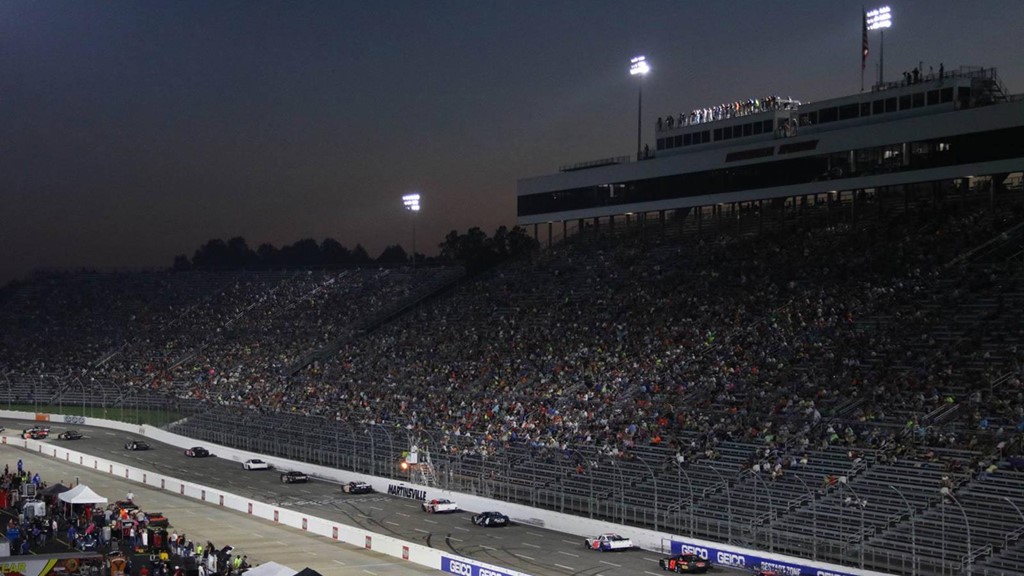 The annual Late Model Stock race at Martinsville Speedway will be held one week later in 2019.
That means a return to October as the richest and most prestigious LMSC race will take place on Saturday night, October 5. That also, for better or worse, takes the ValleyStar Credit Union 300 off the same weekend as the NASCAR race weekend at the nearby Charlotte Motor Speedway ROVAL.
"A lot goes into selecting the date for this race," Speedway President Clay Campbell said. "We need to make sure we are running after the weekly tracks have ended their seasons, that we can get the right resources here to run the race, and make sure it's a date that will work for fans. I think by moving the race back one week, we have accomplished all of that."
The race once again will serve as the finale for the Virginia Triple Crown, a three-race series that pays a $10,000 bonus to the driver with the best average finish between the Thunder Road Harley-Davidson 200 at South Boston Speedway, the Hampton Heat 200 at Langley Speedway and the ValleyStar Credit Union 300.
In 2018, veteran racer C.E. Falk III took home the grandfather clock trophy for winning the race and Peyton Sellers won the Triple Crown.
The ValleyStar Credit Union 300 regularly sees more than 75 Late Model Stock Car teams from around the country try to make the 40 car field.
Additional information about the ValleyStar Credit Union 300 will arrive in the coming months.
Read more Short Track Scene: