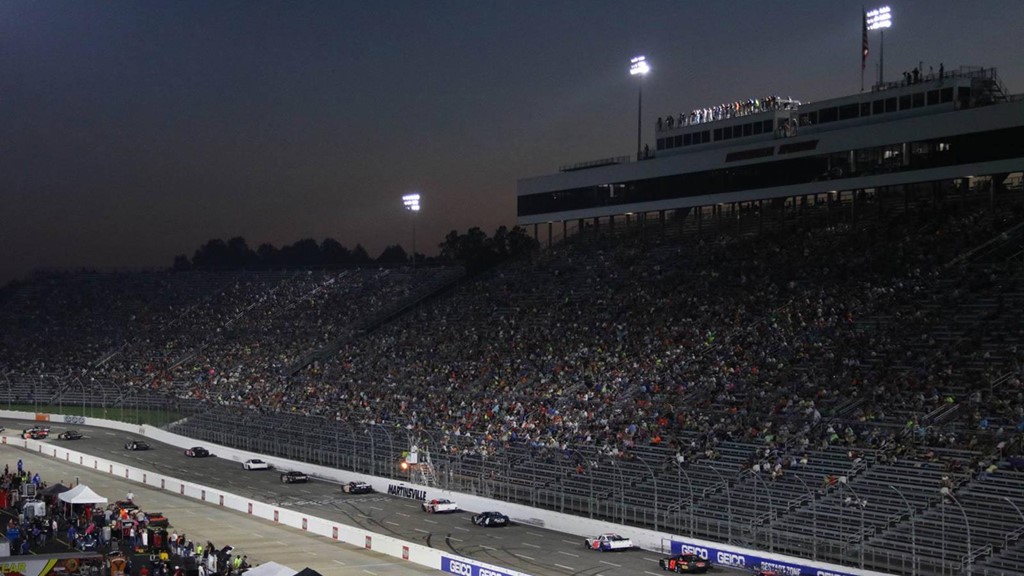 The richest, most prestigious Late Model Stock Car race of the season will take place this weekend at Martinsville Speedway in Ridgeway, Virginia.
It's the annual ValleyStar Credit Union 300, now set for its third year of taking place in prime time under the lights. Over 80 cars will attempt to first make the field of 42 and then earn $32,000 and the historic grandfather clock trophy.
A new event format will see single car time trials replace group qualifying, a mandatory 50 lap to go competition caution and unlimited attempts at a green-white-checkered finish. The race will air live on FansChoice.TV and the Motor Racing Network.
READ MORE: Breaking down Martinsville 300 changes | Race will allow duplicate numbers again
The complete schedule for race weekend can be found below.
READ MORE: Complete Martinsville coverage
Friday, October 4th:
9:00 a.m. – Registration Opens (Selection & Mounting of Practice Tires)
9:00 a.m. to 12:00 p.m. – Registration & Parking of Race Haulers
12:15 p.m. – Mandatory Crew Chief and/or Team Representative Meeting
12:30 p.m. – Inspection Begins
4:00 p.m. to 7:00 p.m. – Practice
8:00 p.m. – Time Trial Single Car Qualifying
Saturday, October 5th:
10:00 a.m. – Garage & Registration Opens
10:00 a.m. to 12:00 p.m. – Pre-Qualifying Work Session
12:00 p.m. – Mandatory Driver/Crew Chief/Spotter Meeting
12:30 p.m. – Cars on Line
12:45 p.m. to 2:30 p.m. – Mandatory Drivers Autograph Session
3:00 p.m. – Heat Races (Two 50-lap Qualifying races)
6:30 p.m. – Cars lined up on pit road
7:00 p.m. – 200-lap Main Event