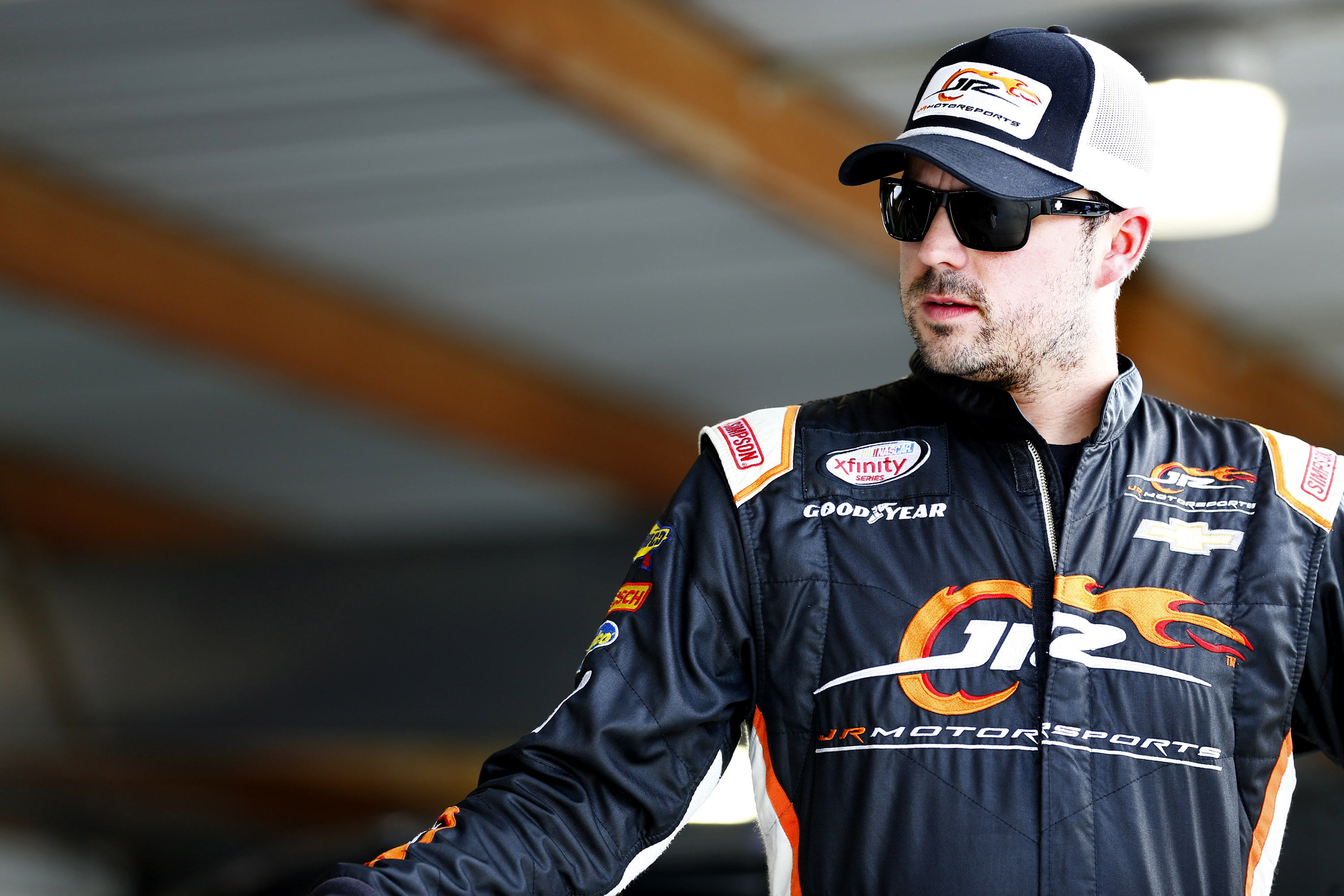 Deac McCaskill won the race but Josh Berry captured the championship.
Those were the storylines following the CARS Tour Late Model Stock portion of the SoBo 250 on Saturday night at South Boston Speedway in Virginia.
Berry needed to overcome a one-point deficit to Layne Riggs entering the weekend and that battle was ultimately decided on Lap 27. Riggs qualified on the outside front row to South Boston track champion Philip Morris but his transmission expired on a restart and caused a multi-car incident that also involved Craig Stallard and Ronald Hill.
That allowed Josh Berry to merely coast to a top-10 to take the championship over his JR Motorsports teammate Anthony Alfredo.
"I'm not going to lie, tonight we got lucky," Berry said. "We ran poorly and had no chance at it unless Layne had a problem, but it just wasn't his night. That's racing, and there's not much else you can say to that. I think he definitely had the better car and was going to win it, but we have had the same type of breaks happen to us and that's part of racing."
Unofficially, Berry captured the championship by five points over Alfredo.
As for the battle for the win, Morris inherited the lead when Riggs had his problem. It took just 20 laps, on Lap 57, for McCaskill to storm towards the front. He stormed to the lead on the high side, and outlasted Morris when his engine expired on Lap 70.
Then McCaskill was left to deal with Stacy Puryear for several laps. The one restart in which Puyear bested McCaskill was negated by a caution. That's all the defending champion needed to post his second win of the season.
"They call him 'The King' for a reason, I wanted to beat him bad and I was able to pass him before he had a failure," McCaskill said in reference to Philip Morris. "I tell you one thing, me and him were going to put on one heck of a show. Unfortunately he had a mishap, then Stacy gave me a hard run. We had a little trouble getting clear of him on the restarts, but once we did, this Hedgecock racecar would just turn so good in the middle of the corner.
"WP Racing Shocks helped us hit on a really good package here, and this is what I'm going to call the first race on this car. It's black, and it might stay black even though I've been blue forever, but what a racecar. Congrats to Josh on the championship, but what about that high groove? It came in, and I've been known for it back in the day, but that's the only way to get around here."
Berry is the third different CARS Tour Late Model Stock Car champion behind Brayton Haws and McCaskill.
"It's a privilege to drive for JR Motorsports and The Decal Source and all of our partners on this deal," Berry added. "Last year we came up short by winning the owner's championship but we didn't get the driver's points and I really wanted to check that one off. This is what we set our goal to be early in the season and we had a lot of bad luck. We've had engine and parts failures that kind of kept us out of it, but we were able to get back in it."
The complete results can be found below.
Deac McCaskill
Stacy Puryear
Timothy Peters
Bobby McCarty
Craig Moore
Ryan Repko
Blake Stallings
Jake Crum
Anthony Alfredo
88b Josh Berry
Ty Gibbs
Brandon Pierce
Trevor Ward
Chris Davis
Mike Jones
Philip Morris
Craig Stallard
Matt Bowling
Kyle Barnes
Ronald Hill
Layne Riggs
Thomas Beane
Read more Short Track Scene: