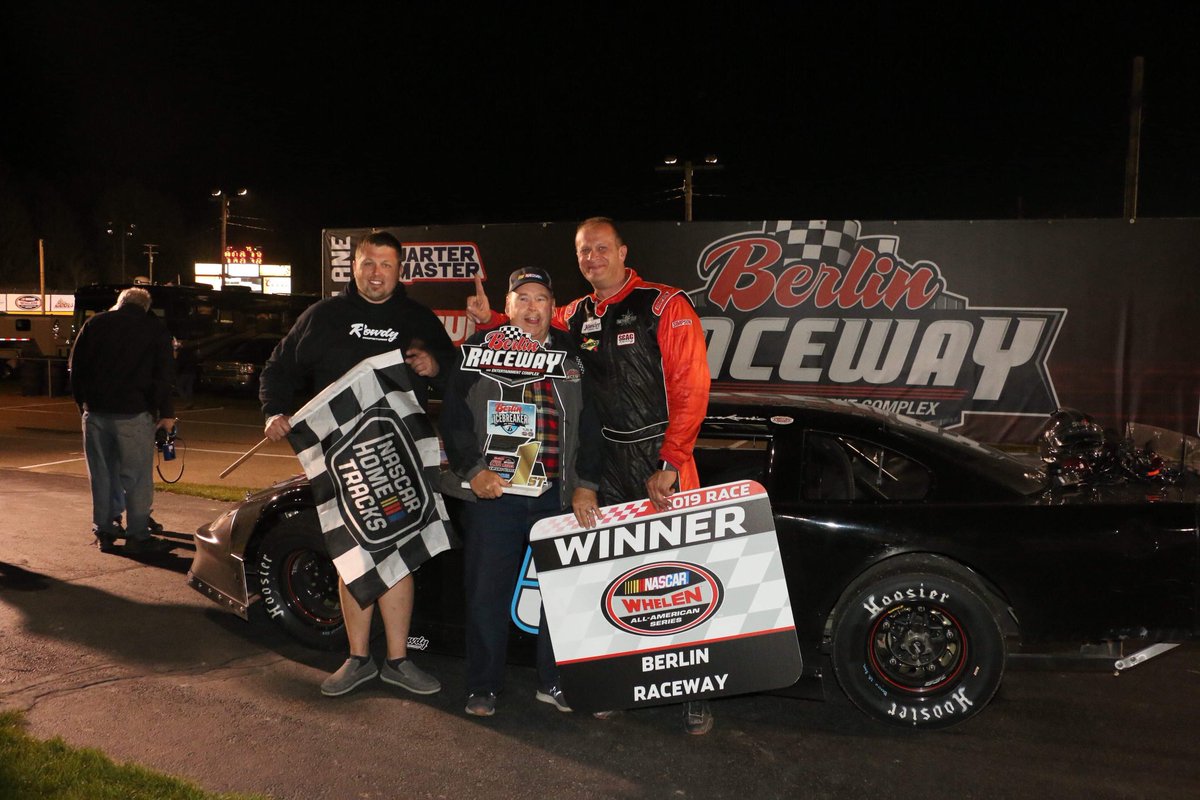 Boris Jurkovic earned a $4000 check on Saturday night.
He also staked an early claim towards an additional $20,000 with his victory on Saturday night in the Icebreaker 75 at Berlin Raceway in Marne, Michigan.
The victory paid four grand by itself, not too shabby for a 75-lap sprint, but also guaranteed him a starting spot in the third-annual Money in the Bank 150 on June 10 — a race that pays 20 grand and is expected to send drivers home after a last chance race.
Jurkovic doesn't have to worry about the remote possibility of missing one of the new crown jewels this summer because he's already locked in.
Jurkovic first took the lead from 2017 track champion and current ARCA Racing Series part-timer Carson Hocevar on Lap 8 and never looked back. He held off midwestern superstar Brian Campbell in the closing laps and accomplished the feat by just over half a second.
"Brian is the best driver here, and he has won a lot of races here," Jurkovich said. "I was a little nervous. He is a real good race car driver, but I knew he would race me clean.
"I'm so excited. I don't know what to say."
Campbell was third at the time of the second 30 consecutive lap competition caution, quickly picked off Tim Devos on the final restart and stayed within a car-length to the leader but just couldn't close out.
The victory was also notable in that Jurkovic, who has become more a part-timer now in his 50s, arrived to Downstate Michigan with a new Rowdy Manufacturing Super Late Model — the only one of its kind running in the upper Midwest and just the sixth built since Kyle Busch acquired Hamke Race Cars last winter.
"It's a brand new car and honestly, the first time I saw it was yersterday when the guys brought it up and with this car I feel really confident about this season and the Money in the Bank," he said. "I just want to thank Cody Glick and the guys for a good car."
The 2011 Winchester 400 winner and 2006 All-American 400 winner anticipates running full-time at Berlin this year and capped off that intent with a victory.
It was his first victory at Berlin and first in the state of Michigan.
1. Boris Jurkovic
2. Brian Campbell
3. Nate Walton
4. Tom Thomas
5. Chris Koslek
6. Lee VanDyke
7. Lauren Bush Sokoloski
8. Carson Hocevar
9. Dave Lake
10. Michael Simko
11. Terry VanHaitsma
12. Nick DeLongpre
13. Scott Thomas
14. Tim DeVos
15. Johnny VanDoorn
16. Evan Shotko
17. Trevor McCoy
18. Brian Tillema
19. Jim Webber
Read more Short Track Scene: