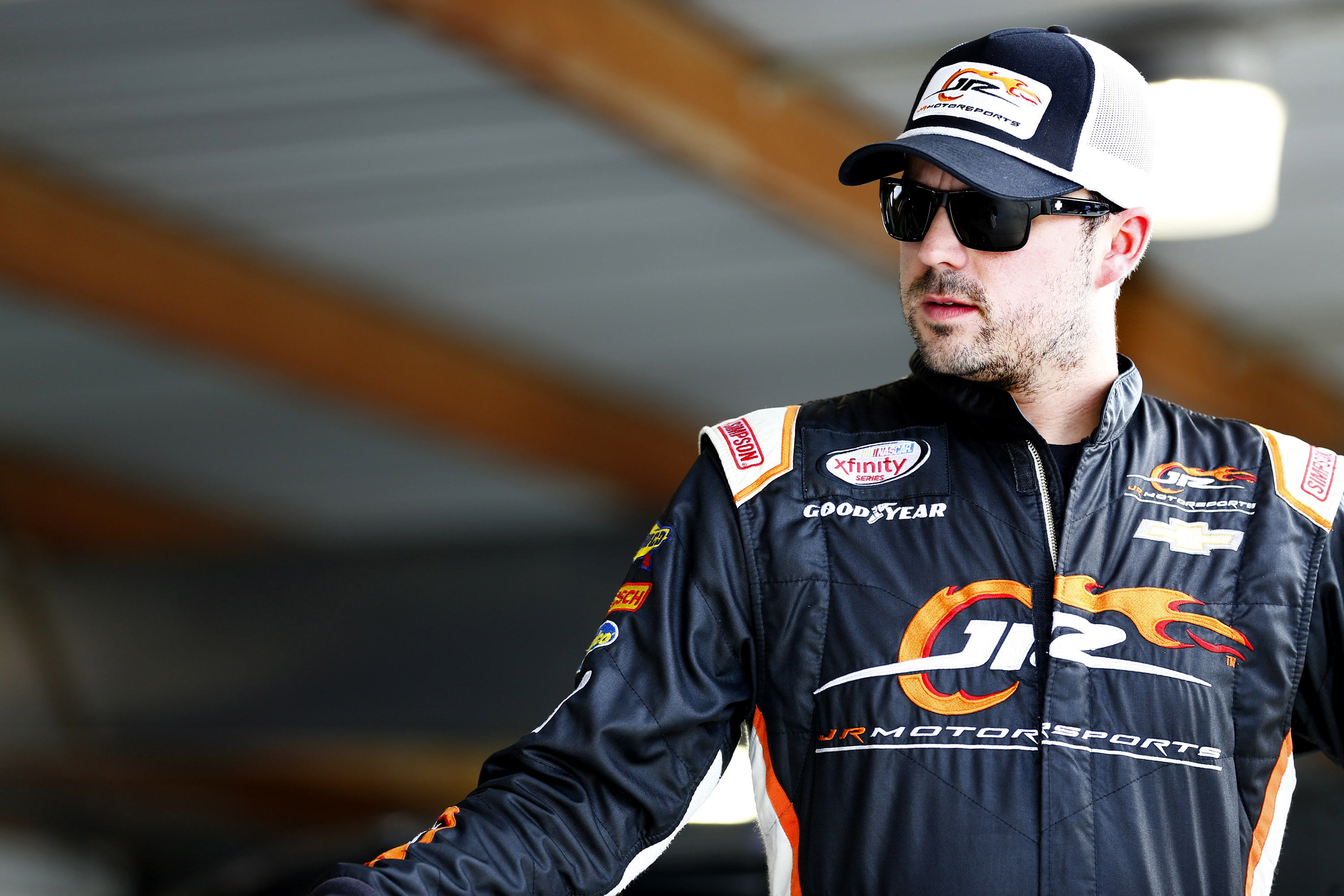 Following his intentional crashing of a leading Bobby McCarty on Saturday night at Ace Speedway, CARS Tour has suspended JR Motorsports driver Josh Berry for one event and completely disqualified him from the Race at Ace 125.
An email distributed to teams on Monday in advance of Saturday's event at Hickory Motor Speedway notified all parties of the suspension.
The email reads:
"Following his on-track actions, Josh Berry driver of the No. 88 JR Motorsports entry, has been suspended for one (1) CARS Tour sanctioned event and disqualified from the Ace Speedway event on June 6, 2020, thus losing all earned driver/owner championship points, as well as his earnings.
"Berry is suspended under the CARS Tour rulebook which states any driver deemed by CARS Tour officials that his/her actions are detrimental to stock car racing via a flagrant rough driving will receive a minimum penalty of $500, disqualification, suspension, and loss of championship points.
"Berry's suspension will take effect at the upcoming CARS Tour Hickory Motor Speedway event on June 13, 2020."
RECAP AND RESULTS: Ryan Millington edges Layne Riggs in photo finish
The incident transpired with McCarty five laps away from winning the second race of the season. Berry had spun into the outside retaining wall in Turn 3 after contact from McCarty earlier in the race. The JR Motorsports driver had also been spun from the lead by McCarty early last season during a race at Motor Mile Speedway.
Berry returned to the track with his damaged car and limped it around the track until McCarty lapped him in Turn 3. Berry then went hard on the throttle and pushed McCarty up the track in Turn 4 — turning right to send him into the frontstretch inside retaining wall.
CARS Tour immediately parked Berry and disqualified him to last in the running order. The damage eliminated McCarty from contention and the two-time and defending champion finished 18th.
The suspension is in line with previous penalties issued for disciplinary purposes. Jake Crum (South Boston in 2017), Brandon Setzer (Hickory in 2018), and Bubba Pollard (Hickory in 2019) all received five race suspension from CARS Tour for post-race physical confrontations.
Berry and McCarty are the most prominent CARS Tour Late Model Stock personalities. Members of the Touring 12 loyalty program, the duo have won each of the last three championships between them. McCarty won his second consecutive championship by just one point over Berry last season. Berry won his first championship in 2017.
Berry has won a series leading 17 wins in 30 starts, all with JR Motorsports. McCarty has six wins in 26 starts, all with Nelson Motorsports.
Read more Short Track Scene: